Meet Bill. He has an idea that requires a team of developers but has zero experience in staffing engineers. His head is filled with a million stories of how challenging it is to find a team of right talents, which makes him want to stay where he is. But there's another voice in Bill's head that wants him to venture.
Here's the truth: it's really difficult to staff engineers in the United States. But there's a way out.
What is the average time-to-hire for various tech roles in the US?
According to the 2015 study introduced by Dr. Andrew Chamberlain, the Chief Economist for Glassdoor, it takes 35 days to hire a senior engineer. More recent study updates show that time-to-hire for tech roles is increasing, making software engineers' hiring cycle one of the longest. It's a totally different story with a rest of the roles at a tech company. It will take you only 23 days to hire an operations manager or other non tech role, meaning you'll spend 70% more time on the engineering team staffing than any other department.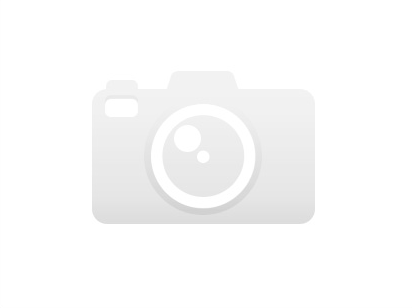 Based on the numbers, it takes twice as long to close the senior developer position than a junior role. Why does it take so long for a company to staff an engineer in the US?
Let's dive into the reasons
For starters and middle-sized businesses, it's a huge challenge to attract local experienced software developers, because they already work for companies with big names. Moreover, the salaries seniors expect to receive stop many from making final decisions and hire specialists with required skill level. And the toughest part is finding the candidate with the exact expertise that fits the project technology stack. If you are stuck at this point, add 7 days to the usual 35, and be generous to pay extra.
How outsourcing can help your business to grow
Companies that are looking for senior tech talents are no longer limited to certain locations. Thanks to outsourcing, there's a huge access to the engineering experts outside of high-tech hubs like Silicon Valley or NYC.
It carries the burden of recruitment and HR
Outsourcing takes away the exhausting process of headhunting. There's no need to wait 35 days to hire a software developer anymore — you just sign the contract and the ball gets rolling. What's more, offshore software development allows fast team formation and scalability. This means you can change the number of developers depending upon your project needs without firing or hiring someone.
It saves your money
Saving money is necessary for most companies because it frees up funds they can use somewhere else in their business. Especially in the early stages.
One of the advantages of having outsourced developers is that they charge less than local ones. For example, you spend 50% less when outsourcing your project to Ukraine, than if you hire an in-house team in the US (without taking into account money spent on office equipment).
It provides immediate access to experts with relevant skills and experience
Doesn't matter if you're just at the beginning of your business journey or have half of a road behind your back, there will surely be various challenges on a regular basis. Like developing a new app. Or creating a new website. Or coming up with new pieces of corporate software. Tasks might be different.
Outsourcing provides an opportunity to work with senior software engineers with different expertise and scale your team according to the requirements at any time. A good outsourcing vendor has a squad of talented techies with specialized skill sets for your project.
In summary
Remember our friend Bill, from earlier? He can easily hire tech specialists in less time than he thought the process might take. How? By partnering with an offshore software development company that provides outsourcing services. If you don't know how to choose an outsourcing partner, you may find this article helpful.
If you decided to partner with inVerita, contact our team and we'll provide you with a free consultation.