FLUTTER APP DEVELOPMENT SERVICES
Being developed by Google, Flutter is taking a stable position in the wishlist of entrepreneurs and developers. Contrary to the other cross-platform frameworks, using Flutter guarantees a completely native experience, customized UI that is achieved in an accelerated time frame. Whether it's a startup or a large-scale company, Flutter development brings benefits to every business. We are trusted Flutter app development company based in Ukraine with profound expertise in this highly-evolving technology. Having years of experience with Flutter, we strongly believe that this highly-promising technology brings endless business benefits.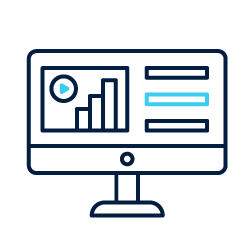 Desktop applications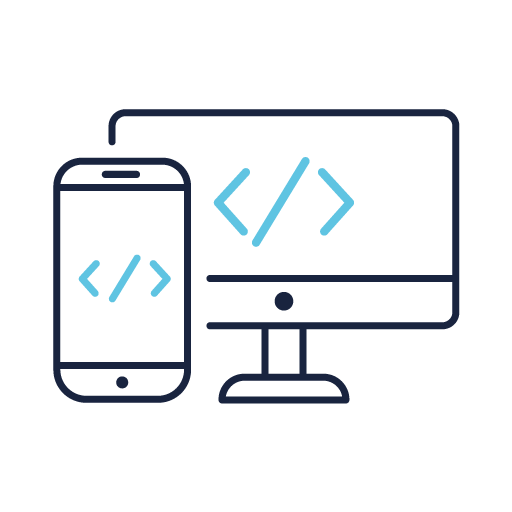 Web app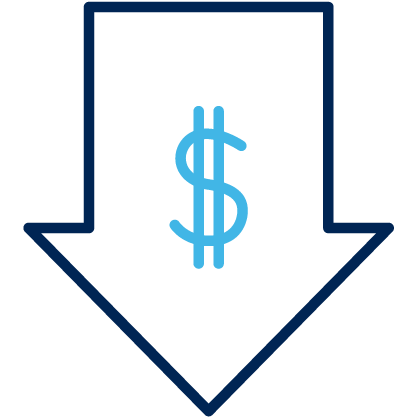 Cross-platform app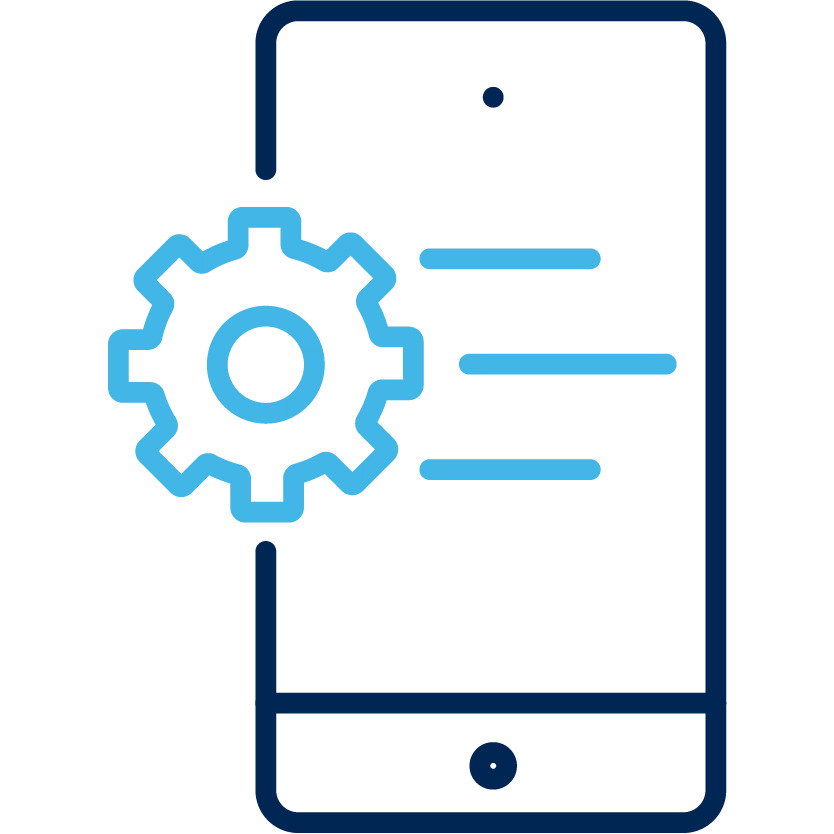 Mobile app
Whether it's a startup or a large-scale company, Flutter development brings benefits to every business.
WHY IS FLUTTER APPLICATION DEVELOPMENT A PERFECT SOLUTION FOR YOUR BUSINESS?
Cost-effective solution
Flutter is a free open-source development kit compatible with different platforms. Fast and dynamic development process dictated by hot reload feature, usage of customized widgets, and reduced testing time allow cutting the cost of Flutter application development almost in half.
Engaging user experience
Flutter mobile apps are new generation solutions that leave the ambiguity about the non-competitiveness of cross-platform apps with Native in the past. The UI and business logic of the application do not change depending on the platform, which allows building mobile apps that look native on every platform.
Accelerated market presentation
Flutter application development requires at least twice less time than the development of two separate native applications. Gratefully to the hot reload feature, Flutter developers don't have to wait to see the changes implemented, which allows them to fix bugs immediately as they have been found, test the mobile apps' new features at once, and enjoy flawless and instant cooperation with designers.
BENEFITS OF FLUTTER APPLICATION DEVELOPMENT
Native performance
Unlike other cross-platform applications, Flutter mobile apps are indistinguishable from native apps and even offer more complex UI animation scenarios. Flutter's widgets combine all platform differences with a code being compiled directly to the ARM machine code, which provides full native performance on both iOS and Android.
Fast development
Hot reload feature allows Flutter developers to see all the changes they've made to the code immediately in the app. Using Flutter allows adding new features, fixing bugs and building UI without compromising on the speed of development, as the applied changes can be implemented less than in one second, without losing the current application state.
Expressive and flexible UI
The layered architecture allows for full customization of any UI complexity. In comparison with native platforms, Flutter development stands for incredibly fast rendering without extra time and effort required which results in expressive and flexible designs.
Single codebase
Flutter developers don't spend time writing separate code for operating systems. Written once, code can be used for iOS and Android app development.
Flutter app development services
Our Flutter app development company comprises a team of professional Flutter developers experienced in developing functionally-rich and robust mobile apps that users love to engage with. We offer:
Powerful and customized Flutter application development
Our revolutionary app solutions combined with unique Flutter development functional features, allow our Flutter app developers to meet the needs of clients from various industries. With a single code written, our Flutter developers can craft a beautiful, natively compiled application that can be run on iOS, Android, and Web.
Flutter app maintenance and support
We take your business idea, analyze it, design, develop, and launch mobile apps in an immensely time and cost-saving manner. Only when we ensure that our client is 100% satisfied with the end product, our Flutter app developers put it into release, constantly maintaining and improving on a flexible engagement model that you choose.
Why choose inVerita as a Flutter app development company?
Trained and experienced Flutter app developers
We hire only the best Flutter app developers with profound expertise in Dart programming language.
Flutter app development services in record time
Using only the newest technologies and high-quality solutions, our Flutter development company strives for a high-speed market representation without compromising on the quality.
Constant customer support
Regardless of your location and timezone, we always find the time to listen to our clients. With dozens of satisfied customers around the world, we put a personalized approach as our priority.
Flutter app development services at reasonable price
We know how challenging it is to stay competitive nowadays. Benefit from the power of customization, rich motion, and advanced UI with Flutter mobile applications at favorable prices.
LET'S FLUTTER IT TOGETHER!
Book a free consultation with our team that specializes in developing custom software for retail and share your needs and challenges you're facing with your business. We're going to provide you with detailed suggestions and an action plan. After an initial call, we require close communication since we're on a mission to develop a personalized retailed software that suits your business and customer needs.