WEB DESIGN AND DEVELOPMENT SERVICES FOR YOUR BUSINESS
Having a website is just a small slice of the cake. The website you will provide to your customers needs to be professional to maintain interest. Most importantly, it needs to work. inVerita has a professional team that offers web design and development services to satisfy all your needs. We don't just focus on responsive design, but on the site layout that gives your customers all the info that they want along with flawless user experience.
INVERITA WEBSITE DESIGN AND
DEVELOPMENT SERVICES

Our web design and development company offers a full range of services. inVerita values the wants of our clients, and that is why all the work is fully tailored to your desires! Our work is among the best performing on the market and provides tremendous benefits to our clients and their customers. Our services include:
Responsive web design.
We at inVerita realize that online businesses worldwide take advantage of mobile devices more regularly than ever. Responsive web design ensures seamless transitions for your user base between all supported devices, including desktop PCs, tablets and smartphones.
Graphic design.
inVerita creates a wide range of graphic designs. The works range from custom web design to custom infographics and interactive designs to branding theme websites. We create our website designs to maintain optimal functionality and transfer of your brand message.
Web development.
It doesn't matter what size and scope your project is. Our developers at inVerita will create effective websites for your businesses that meet your requirements and goals.
Landing page design and optimization.
We design landing pages that have a positive conversion rate. The performance of your site can boom with just right components and copy!
Custom CMS web design services.
inVerita creates unique websites for each company. The choice of tool depends on the complexity. We make websites using either WordPress, Joomla or Drupal. We also help you find the best CMS for your website to make it easy to update and maintain.
Website support and maintenance.
inVerita helps you fix older or unfinished websites. We provide you with recommendations to attain your marketing goals, make copy updates and optimize existing pages to reach your SEO goals. inVerita takes over your unfinished or old projects and dashes new life in them, making sure it corresponds to your vision.
inVerita website design and development process
We implement an agile approach to website design and development process and have carefully customized our creative process. We split our custom web design and development process into the following phases:
Website design
Now, this is the fun part! We use the information that you provided in the previous phase and create a custom design suited to your needs. inVerita provides your business with an initial concept of the home page for your admission and review. We also include style guides of color, device responsiveness, typography with the initial design, and care about the user experience process.
Website development
Once you decide that you want to go along with our design, it is time to build a website! We take the completed concept and turn it into a functional website. Next, we will grant you access to a private URL to preview and test your new website. This step will offer you an opportunity to test the custom website on all the supported devices, check that everything works as it should and make sure that you like the provided content layout and multimedia files.
Collecting the information
inVerita wants to know all about its clients. Our onboarding process includes completing the informative questionnaire that features a lot of questions regarding your business, sites that you enjoy, your previous sites and more. Afterward, we schedule a call so we can discuss everything that you included in the questionnaire.
Content creation
Your website isn't completed just yet! By now, you should have content ready to publish. After all, your targeted customers come to a website for a reason. You want to be sure that you answer all their dilemmas questions. That is why content is essential to every website we create! We will layout your content on each page so that it looks awesome and is readable to all users.
Website launch
By the time we reach this phase, you will have tested and approved every aspect of the site. Get ready to launch your website worldwide! inVerita does all the tech work for this process. That includes loading the site on your servers, making the site live and debugging if it is necessary. We do SEO checks to make sure that your site is visible to Google too!
Training and support
Even though your website is live, this is just the beginning! We at inVerita want to walk you through website management process and answer all your burning questions. Our team discusses with you about our support options at this time. If you want your website to thrive, it will need regular care!
OUR
COMPLETED PROJECTS
inVerita provides you with unparalleled experience attained through years of working with clients from different niches. Our problem-solving skills are next to none compared to other web design and development companies. Here are some of our best-performing projects from our portfolio: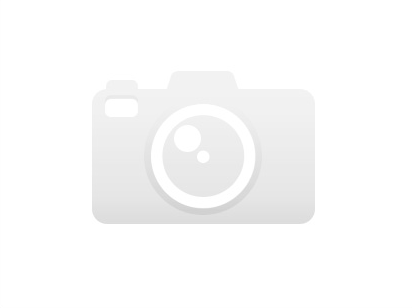 Fit Gift is a workplace wellness app leading employees toward healthier habits. Employees can use a smartphone health app to monitor their physical activity by counting their steps. People who manage to reach the goal receive the reward provided by a company.
FULL CASE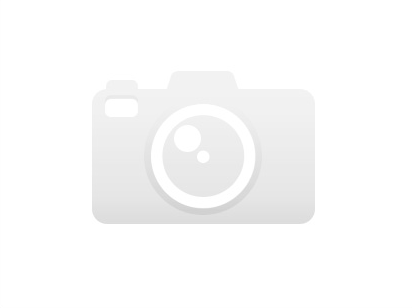 BENEFITS OF WORKING WITH OUR WEB DESIGN AND DEVELOPMENT COMPANY
Competitive prices for responsive design;
A cross-functional team of experts ready to cater to your needs;
In-house front end experts;
The communicative, friendly and open way of working with our clients;
Meticulous quality testing before launching your website;
Brief website development time translating to lower costs for your business;
Incomparable experience and expertise in open technologies.
" We at inVerita care about our clients and put extra effort to provide the best possible custom website design and development solutions for businesses. Our professional team will go to extra lengths to answer all the questions for you. "
WHY HIRE OUR WEB DESIGN COMPANY?
Our web design and development company follows a value-driven business approach to working with our clients. This approach helps your business outperform the competition in your niche when the website gets live. During the web design and development process, inVerita values the transparency with its clients. We are quick in delivering on your requests and we ensure you that our work is of a first-class quality!