I remember the days when voice assistants were thought of as a joke. Who could have thought that those mini voice robots are going to work well one day? Whether you were as skeptical as me or embraced this technology from the day it appeared, we must admit: you and I are using it today.
Google Voice payment, Alexa, and Siri are now parts of smartphones, watches, vacuum cleaners, speakers, and light bulbs. Voice technology doesn't stand still, of course, otherwise, we wouldn't prefer asking Siri to book a hotel or schedule an appointment over typing required text into Google search.
As more and more consumers are using smartphones for money transactions, voice technology in banking has become a new option that is going to outshine traditional payment.

Numerous people feel that voice payments are the way of the future of fintech software and that the approach will become commonplace in the next few years. However, not everyone agrees with its virtues. Voice payments are likely to become commonplace in the near future, according to David Linthicum, Chief Cloud Strategy Officer at Deloitte, however, there are certain cautions to consider.
Voice Payment in Banking: The New Revolution in Fintech
What is the Procedure for Making Voice Payments?
Creating a voice payment system is quite similar to creating any other type of online wallet. The gadget must first be linked to a credit or debit card. Once this is done, the user will no longer need to go into the app and click any buttons to make a payment. He or she only needs to use a voice command to activate the gadget. This app will launch when a command is said, and the user will be prompted to confirm the payment. A password or a fingerprint scan can be used to do this. A confirmation message will be issued to the recipient of the cash.
Voice payments may be used for a variety of things:
Online payment options such as Venmo and PayPal are used to make peer-to-peer transactions.

Ordering things online and paying with a mobile banking app by voice command.

Reordering things you buy regularly, such as groceries, is simple.

Paying off credit card debt and transferring funds to other accounts are examples of financial transactions.
Voice Payments Adoption in the USA
About 3.25 billion voice assistants are in use today. People like voice assistants because they are easy and quick. 18 million US users have investigated the way voice payment works, and a lot of financial institutions, as well as Fintech leaders, have used the voice payment method. Innovative technology enables consumers to use their voice for balance checkup, transfers, credit, and bills payments. In today's fast-paced world people prefer services that save their time and are easy to use.
The main reason voice technology is going to swap the usual typing is personalization. Voice is an amazing instrument allowing analysts to gather valuable data and insights about consumer behavior and wants. PayPal, Ameritrade, Fidelity Investments, Liberty Mutual as well as some of the world-known Fintech players have already taken advantage of voice technology in banking.
What does prevent other banks from adopting this technology? First and foremost it's security in customer experience. It is still one of the major concerns, especially in online banking where customers struggle to trust the systems operated by voice. Well, if we are honest with ourselves we would agree that the more technology becomes innovative the more we get scared about data safety. Voice payments will become mainstream right after we develop robust security systems and protection methods.
Artificial intelligence driven financial assistant, called Erica, offers proactive and personalized guidance to help clients with their financial lives. The AI assistant helps users with cards, credit score changes, notifies about balance, or bills payments. Customers can simplify their everyday banking operations with voice commands, as Erica understands texting and includes voice recognition features.
Garanti Bank and Westpac Banking Corporation have been integrating Siri, Alexa, Google Assistant, and other voice-enabled home devices to allow their customers not only to ask for their account details via voice command but also to make financial transactions. For instance, MIA simply makes transactions by hearing that you need to send your money to someone.
According to Business Insider's The Voice Payments Report, there will be 77.9 million voice users in 2020.
In 2022, 31% of the adult population in the United States is expected to utilize voice payments, owing to the growing popularity of voice assistants such as Google Assistant, Apple's Siri, and Amazon's Alexa, all of which have added or are investigating P2P capabilities.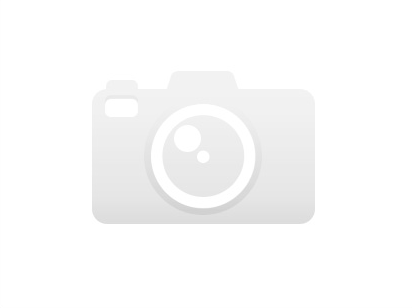 Overcoming the Barriers of Security Issues in the Financial Industry and Customer Service
By leveraging unique biological patterns, biometrics is the most secure method of personal identification. Moreover, as reported by Research and Markets, consumers have fewer security concerns using voice payment technology if there's biometric authentication like face recognition or fingerprint identification.
One of the major financial service providers, Lloyds Banking Group plc, uses authentication to make a transaction with facial recognition and fingerprint. Biometric data is saved and encrypted from any misuse.
To make transactions even more secure and quick Australia and New Zealand Banking Group have shared that they are going to use voice biometrics for client identification and verification. The same approach has been adopted by Citi Bank customers from Thailand, Australia, Singapore, Hong Kong, Malaysia, India, Philippines, Taiwan, and Vietnam.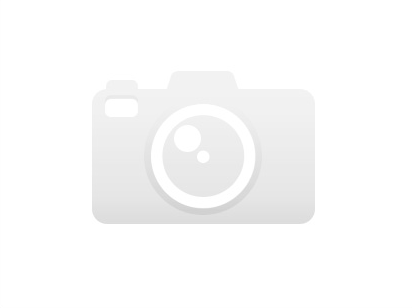 Voice banking takes a lot of burdens away. No PINs, no passwords, no security questions to validate identity in the customer service. It brings smooth and easy access to data and transactions without the need to type information manually.
Security is one of the most pressing banking sector concerns, as well as a key worry for bank and credit union consumers, following a number of high-profile breaches in recent years. To keep sensitive consumer information safe, financial institutions must invest in the newest technology-driven security measures, such as:
Service for Address Verification (AVS)
In order to identify suspicious transactions and prevent fraud, AVS "compares the billing address given by the card user with the cardholder's billing address on record with the issuing bank."
Encryption from beginning to end (E2EE)
"E2EE is a secure communication mechanism that prohibits third parties from accessing data while it is being sent from one end system or device to another," according to Wikipedia. To encrypt and decode private communications, E2EE employs cryptographic keys that are maintained at each endpoint. E2EE can be used by banks and credit unions to protect mobile transactions and other online payments, allowing money to be moved securely from one account to another or from a consumer to a store.E2EE can be used by banks and credit unions to protect mobile transactions and other online payments, allowing money to be moved securely from one account to another or from a consumer to a store.
inVerita Experience with an Alternative High-level Security System for Fintech
Among versatile projects and companies inVeritaSoft worked with, we had a chance to create a dedicated Fintech solution demanding high-level security system. The project was certified by a third-party company that evaluates the systems' security level. The foundation of this system is OWASP principles.
The main things that have been covered include:
Custom encryption of the key that leverages encryption in the system;
Two-factor authentication using AWS services;
Only one work session is allowed for each user during the same period of time;
Attacks coverage via code integration into a database;

With solid experience in creating solutions for financial services, inVerita is a reliable partner for your next business venture.
IoT and Voice Payments
Cloud-computing software controlled by the voice is going to be built into practically every brand-new device, transportation, and houses, as described by Amazon's last presentation of a bunch of state-of-the-art Alexa-powered products.
Financial services are getting a lot of benefits of innovations mobile tech and IoT are bringing to the table. Voice banking is the key to a new season of competitiveness. Already, Siri can help users make peer-to-peer transfers with Venmo, Alexa can pay off Capital One credit card bills, and Google Assistant can let users shop with their voice from nearby stores.
IoT technology allows you to pay with your phone, a wearable, or a voice virtual assistant. It doesn't require human-to-human or human-to-computer interaction except for the voice command. This cutting-edge technology is a new way to conduct payments by replacing old-fashioned means in customer service.
Context Interpretation and Personalized Voice Recognition System in the Financial Industry
Voice banking has a bright future due to neuro-linguistic programming (NLP) advancements and machine learning. Voice recognition methods, talks with virtual assistants will resemble real conversations. Understanding the meaning behind words, differentiating between accents "techniques" are on their way. Soon you won't be able to spot a difference between a human and a machine.
Google Assistant is now a game-changer among other tools alike thanks to the ability to understand the context and meaning. A profound understanding of the questions and requests minimizes the risk of voice payments and develops faster in terms of personalization.
Context interpretation is also vital for data-over-voice technology. Data-over-voice technology allows transmitting information cost-effectively using the mobile's voice channel. These transaction solutions don't require mobile apps. Mobile devices and speech are enough to communicate with point-of-sale terminals and conduct a financial operation.
Conclusion
Soon there will be no place for traditional payments. Mobile banking is substituting the usual one and voice payments are going to come instead of the "typing on the go" method for the sake of a better customer experience.
If you feel like it has been spoken right to you, it's high time you updated your banking software, we advise you to make a wise pivot and contact inVerita for a cutting-edge voice banking solution. Don't lag behind your competitors, make the leap forward.